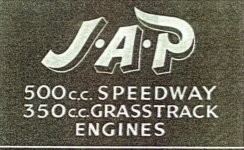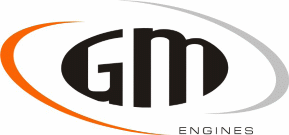 ---
Newcastle 1992
As Newcastle were struggling for riders, the League brought in a new racing formula. It was aimed at clubs who had surplus riders, and was meant to give as many riders as possible meaningful rides over a massive 37 heats.
It was a complex system, and meant some riders were having up to 10 rides in a meeting.
Only two meetings were held this year, the traditional opener, a challenge match against Hull, raced under the old system, and one league match against Astley and Tyldesley. No more recorded meetings were held, and the sport was lost in the north east for 20 years, apart from a one off meeting at Hull in 2005

.
22 March 1992
NEWCASTLE v HULL Inter City Trophy 1st Leg Lost 88-90
The opening meeting was against Hull was a tense affair with only a few points separating the sides. A 7-3 for Newcastle in heat 17 meant Hull had only a 2 point lead going in to the final heat. Hull claimed the match when Simon Plows won the race to give the Hull rider a full 20 point maximum. John Wilson and Neil Magee both scored 17 for the home side.
Newcastle
88

John Wilson 17+1, Neil Magee 17, Andy Dickinson 15+2, Ashie Patterson 14+2, Kristian Walker 11, Andrew Bishop 9+1, Dean Carson 3(3), Gary Lapsey 2(3).
Hull
90

Simon Plows 20,
Andy Schofield 18, Damien Johnson 15+1, Chris Boot 13+2, Lewis Smith 8, Robert Todd 7, Craig Minns 5(3), Mike Bartholomew 4(3).
12 April 1992 Newcastle v Astley &
Tyldesley British League North
John says: The final meeting against Astley and Tyldesley is shown in programme form below. As I don't understand the racing formula, I will not make too many comments, suffice to say over 37 heats, three were ridden with no Newcastle riders, riders were graded, not everyone met. It must have taken an age to complete, but finally the meeting incredibly ended up as a 174.5 draw (one dead heat).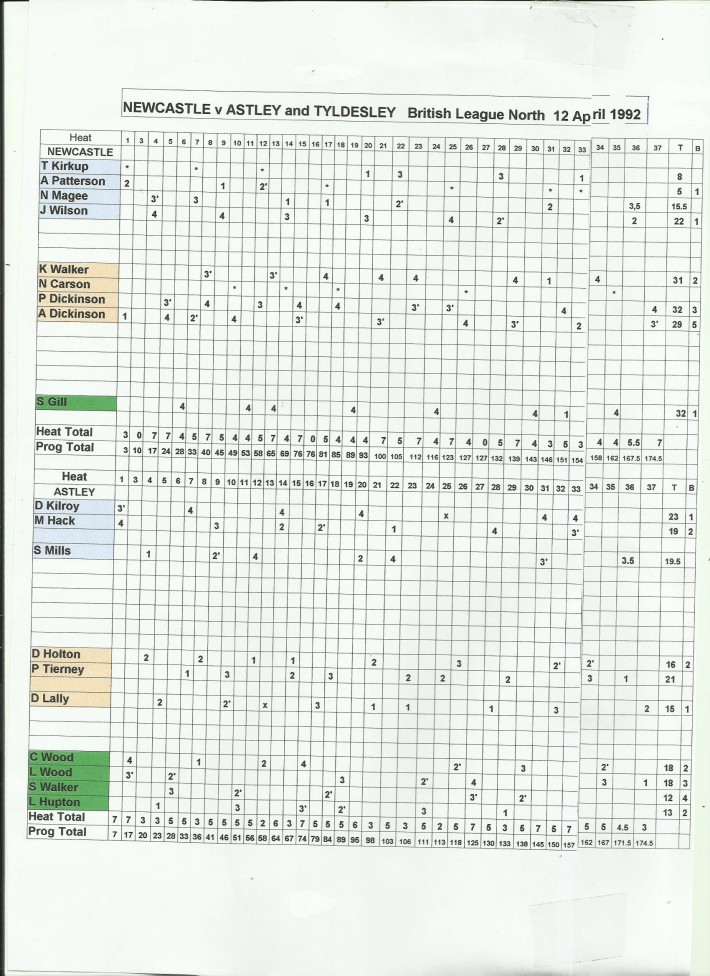 Newcastle then withdrew from the British League North, see article in the Cycle Speedway Gazette below.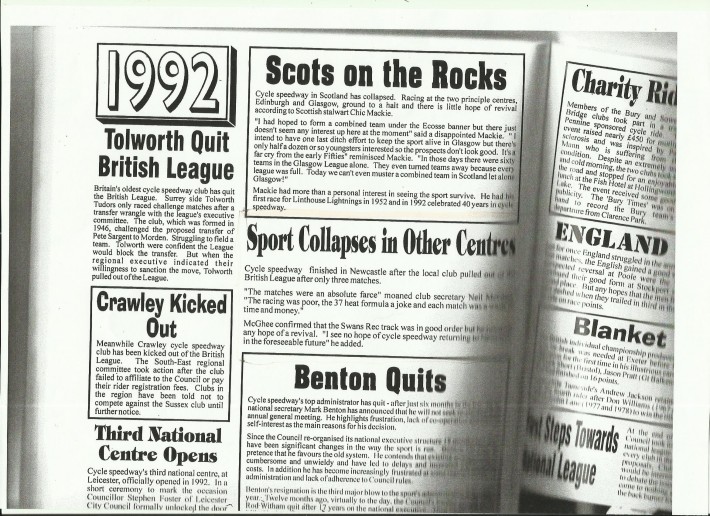 ---

The contents of the site are © and should not be reproduced elsewhere for financial gain. The contributors to this site gave their pictures and information on that understanding. If anyone has any issue or objections to any items on the site please e-mail and I will amend or remove the item. Where possible credit has been given to the owner of each item.